---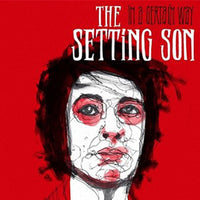 The Setting Son – In A Certain Way
Bad Afro Records
Regular price $7.00
Tax included.
The Setting Son – In A Certain Way
Label: Bad Afro Records
Format: Vinyl, 7"
Tracklist
A1 - In A Certain Way
B1 - I Wish
https://youtu.be/WaBWvHUxZ58
In a Certain Way is the debut 7″ by The Setting Son. It was taken from the debut album which was produced by Lorenzo from Baby Woodrose and was recorded and mixed in 9 days at the Black Tornado studio in Copenhagen. In A Certain Way was chosen as the first single and was released as limited edition 7" vinyl, Download and as CD single. The b-side is the exclusive "I Wish".