---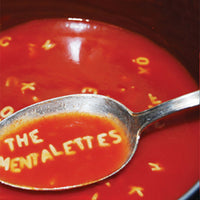 The Mentalettes – Lovers' Wasteland
CopaseDisques
Regular price $7.00
Tax included.
The Mentalettes – Lovers' Wasteland / Tides
Label: CopaseDisques / Sunny Day Records
Format: Vinyl, 7", 45 RPM
Tracklist
A - Lovers' Wasteland  
B - Tides
The perfect mix of 60's girl bands, garage, British invasion and a touch of psychedelia, that's how The Mentalettes are since they formed in Berlin a few years ago with people coming from Sweden, Spain, Chile, The USA and Germany.
In early 2013 they released their first 45 with two songs, "Fine Fine Fine" and "Do You Love Me", a rock'n'roll bomb that opened the doors to non-stop touring up and down Europe (France, Belgium, Holland, Italy, Austria, Germany, England, Norway, Russia, Spain…)
In their last Spanish tour, among mind-blowing gigs, they heard they had to release a new 45 thousands of times, as their debut is long sold-out and finally our demands have been listened.
The Mentalettes have recorded two new cuts, classic anthems in their live shows, more psychedelic than in the past, equally haunting and addictive, 100% r'n'r, 100% satisfaction guaranteed!
Listen here:
https://youtu.be/6jWwLKXwHTI