---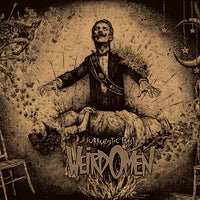 Sale
Weird Omen – Surrealistic Feast
Dirty Water Records
Sale price $10.00 Regular price $19.00
Tax included.
Weird Omen – Surrealistic Feast
Label: Dirty Water Records
Format: Vinyl, LP
A1- A Place I Want To Know
A2 - Wild Honey
A3- Please Kill Me
A4- Earworm
A5- Surrealistic Feast
B1- Collection Of Regrets
B2- The Goat
B3- Trouble In My Head
B4- Out Of My Brain
B5- I Will Write You Poetry
PLEASE NOTE! TRANSPORT DAMAGED SLEEVE.