---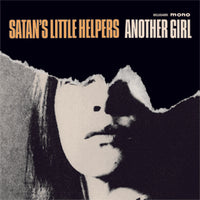 Satans Little Helpers - Another Girl
Beluga Records
Regular price $7.00
Tax included.
Satans Little Helpers
Label:
Beluga Records
Format: Vinyl, 7", Limited Edition 250 copies
A: Another Girl
B: I'm In Love
Satans Little Helpers are here, the garage rock elite of Sweden, Jens Lindebeg (Crimson Shadows, The Maharajas and The Stomach Mouths). Måns P. Månsson ( Crimson Shadows, The Flight Reaction, Maggots). Ragnar Sjören (Satans). Martn Ficks (Boatsmen). They all come together in the garage rock tradition.
Sampler:
https://youtu.be/1K4AP6VLMNE