---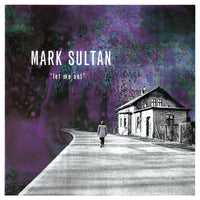 Sale
Mark Sultan – Let Me Out
Dirty Water Records
Sale price $10.00 Regular price $20.00
Tax included.
Mark Sultan – Let Me Out
Label:    Dirty Water Records
Format: Vinyl, LP
A1- Coffin Nails
A2- The Other Two
A3- Everybody Knows
A4- Believe Me
A5- Don't Bother Me
A6- Last Chance
B1- Humiliation
B2- Let Me Out
B3- Heed This Message
B4- Black Magic
B5- The Problem
B6- Tragedy
B7- Wasting Away
PLEASE NOTE! TRANSPORT DAMAGED SLEEVE.